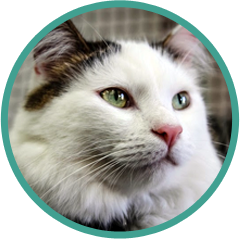 "I'm Sir Louis Archibald the Third –
a.k.a. The Guest Liaison Cat here at Cat Napping.
I assume you recognise me as the star of the video above, if you haven't watched it yet do it MEOW.
If you're anything like my human, you hate the thought of going away because you don't want your cat to miss out on the comforts of home.
Well, take it from me… Cat Napping is the purrrfect holiday destination for your feline.
The owner of Cat Napping (and also my very special friend Ebony) loves cats… we don't call her a crazy cat lady for nothing! More than that, she's an expert in hospitality and animal care, meaning the service at Cat Napping is second-to-none.
So how did you like my first acting purr-formace? I had so much fun showing our new guest around, now let me walk you through the rest of the website."
Love Louis x
Special Cats Deserve Cat Napping!
"Before my human found Cat Napping, I had to go to a cold, concrete, small shelter type of boarding kennel and I was frightened and alone. Then my owner discovered Cat Napping and it's become my home away from home when they have to go away. Thanks Louis for inviting me to stay with you!" – Soul, a satisfied Cat Napping guest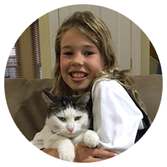 Book your cat's holiday at Cat Napping for:
Snuggly, cosy warm bedding
Gourmet meals to satisfy the fussiest feline
Unlimited cuddles from humans
Peace of mind for your humans
We Love Cats!
"Why do I keep coming back to Cat Napping?
Because everybody at Cat Napping is a loving and experienced cat person!"
– Louis, Cat Napping Guest Liaison
Cat Sitting  Services Australia
Let the loving carers look after your cat with as much care as you would.

Cat Paradise
Luxurious, secure cat boarding services, complete with all the comforts of home.

Constant Contact
Don't pine for your cat! Stay in touch with pics via email, text or social media.

Cat Loving Staff
Only the best for cats who need to be handled with care.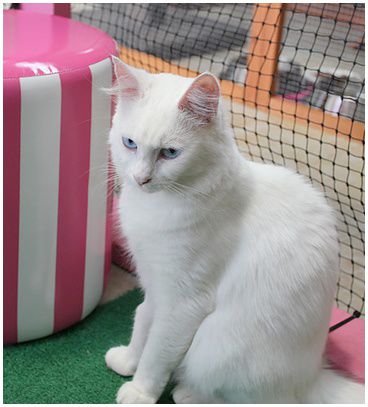 Lip Smacking Food
Choose from a range of the very best cat food or bring your own.

Cat Chauffeur
Need a ride? Book a stay and for a small fee your cat can have a paw-sonal driver.

Looking After Cats
Looking after cats is not just what we do, it's what we live for!