Cats Arrive As Guests, And Leave As Family.
We know it's hard to choose the right care for your cat when you go away. At Cat Napping everything we do is based on two things.
Firstly, ensuring our fur-guests are comfortable, happy and well for the duration of their stay. Secondly, giving their humans the confidence to leave their fur children in our care so they can focus on what they are doing – whether it's enjoying a holiday, taking care of a loved one or doing some home renos!
We have four types of luxury retreats available across our five locations to ensure we have the accommodation to suit you and your cat, or cats! All our cabins are spacious and include a separate enclosed sleeping area for our nap loving cats to hide away in if they prefer.
We're Not a Franchise, We're A Family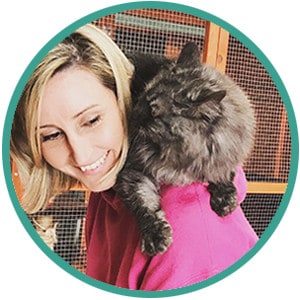 "Loving to travel but hating to leave my beloved cats with impersonal or small cat boarding facilities, I decided to launch my own cattery to fill the needs of others like me. Since opening our first location in 2011 Cat Napping has grown to five locations but the care you receive at each is still the same. I still own and work at all five locations and, along with my team of certified cat lovers, we can't wait to get to know and care for each one of our guests – because we know that every cat has their own preferences and behaviours that need to be met with our love and attention."
What Our Past Clients Have To Say
Ready To Book?
Use our secure online booking system to check live availability for your dates, retreat type and location and lock it in! 
Not sure what's right for you or need to get to know our team a little better before you book.
Give any of our locations a call or email us at info@catnapping.com.au to set up a time for a call or a visit.