The Best Cat Boarding Melbourne
Leave Your Cats In The Lap Of Luxury
Each cat is unique and they need to be given the care and attention they truly deserve. Our passionate carers will spoil them with personalized care and fulfill their every need, from a much-needed ear scratch to a comfy kingdom to explore. Our royal retreats will give your
fur babies more room than they would ever need to play in, eat and sleep in decadent comfort. Cat Napping also offers long term cat boarding.
All of our wonderful retreats are free-standing and are four times larger than the regulation size. We wear our love for cats as a badge of honor!
But what else makes us the only choice when it comes to the best boarding services in Melbourne?
We have four retreat sizes that exude their majestic designs to fit the needs and desires of every kitty that takes their cat vacation here in Melbourne.
We have 4 sized retreats available and all feature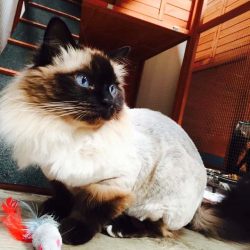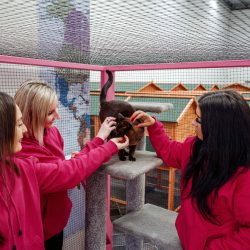 Elevated private sleeping sanctuaries
With soft, warm bedding provided this is the perfect area for cats that like to burrow away at nap time.
Downstairs dining area
We provide the placemats, stainless steel bowls, quality food and fresh water for the ultimate dining experience!
A private bathroom at ground level
Our retreats come with trays and litter provided and are cleaned regularly to keep the most fussy kitties happy.
Scratching post
For stretching, exercising or the perfect lookout spot to perch for the afternoon and see what their neighbours are up to!
Unlimited cuddles, pats and tummy rubs
We'll provide as many as they can handle!
Included In The Cost Of Your Stay
Delicious, quality food including Royal Canin, Fancy Feast, Whiskas and Roo Meat
Breeder's Choice recycled kitty litter
Regular updates and photos sent to their humans
Optional solo exercise time in the playpen
Choose The Perfect Size Retreat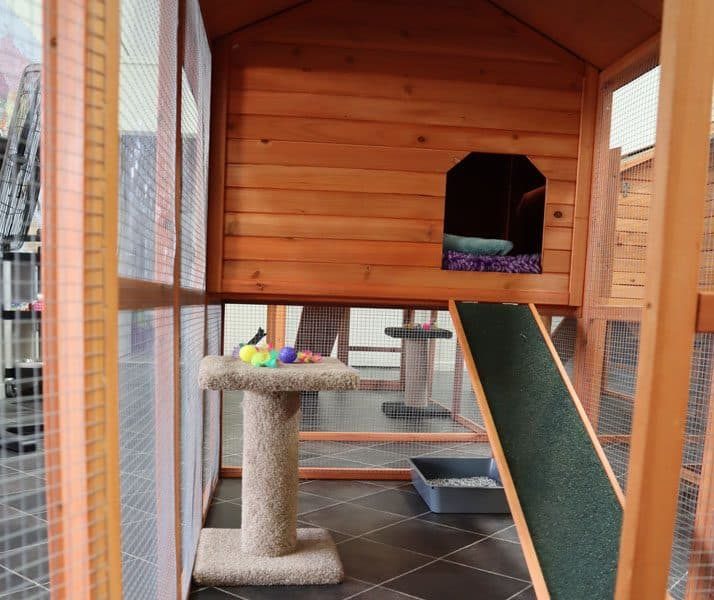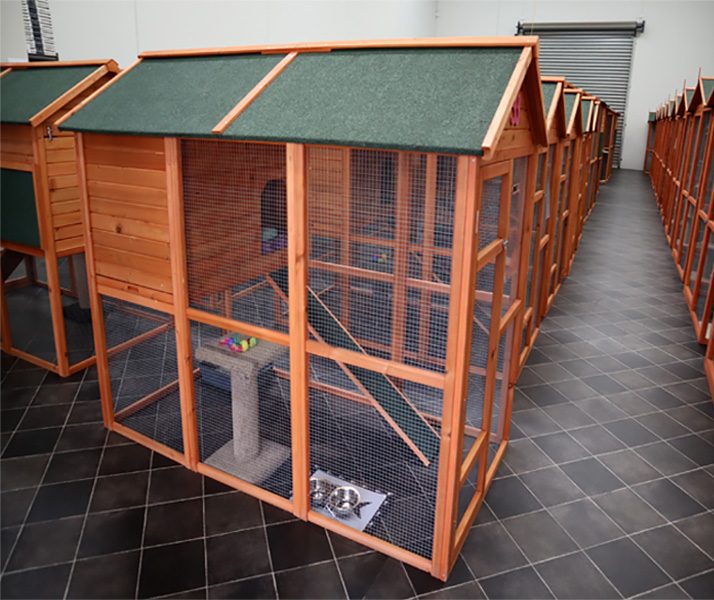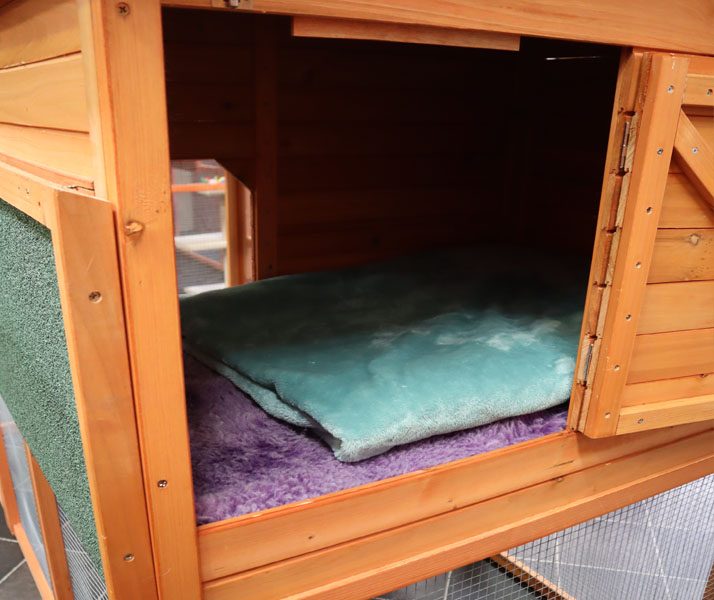 SNOOZE SHACK
Purrfect for our older or less active cats
Even though The Snooze Shack is the smallest available, it still boasts larger than life dimensions. We handcrafted this particular vacation experience for cats who are less active or older and just want to relax, stretch, and enjoy looking over their estates.
1 cat – $28 per night
155(h) x 95(w) x 188(l) cm
Snooze Shack available at:
Hoppers Crossing | Spotswood | Tullamarine | Melton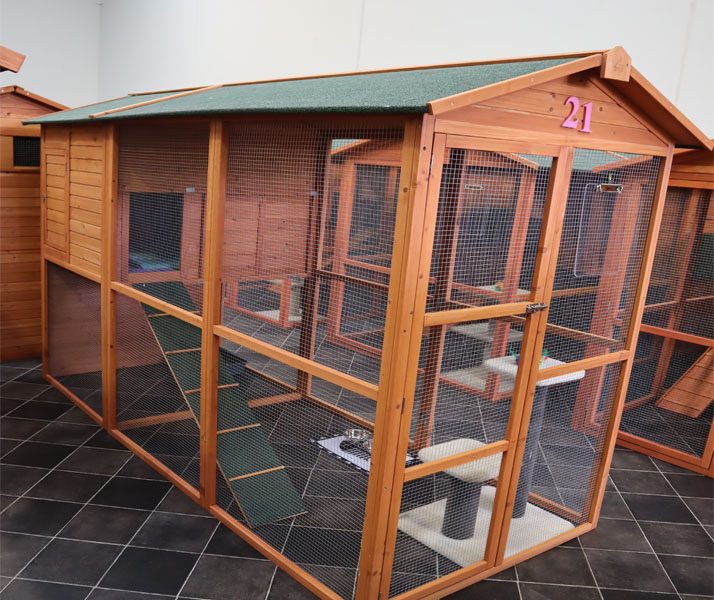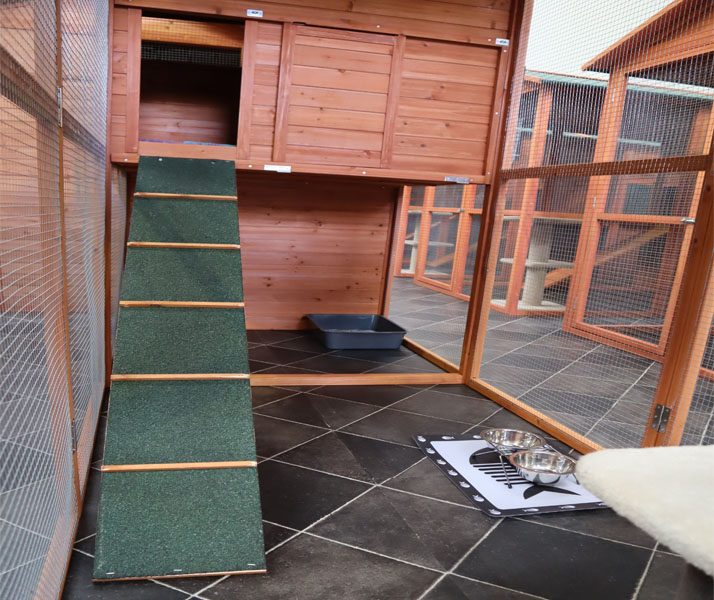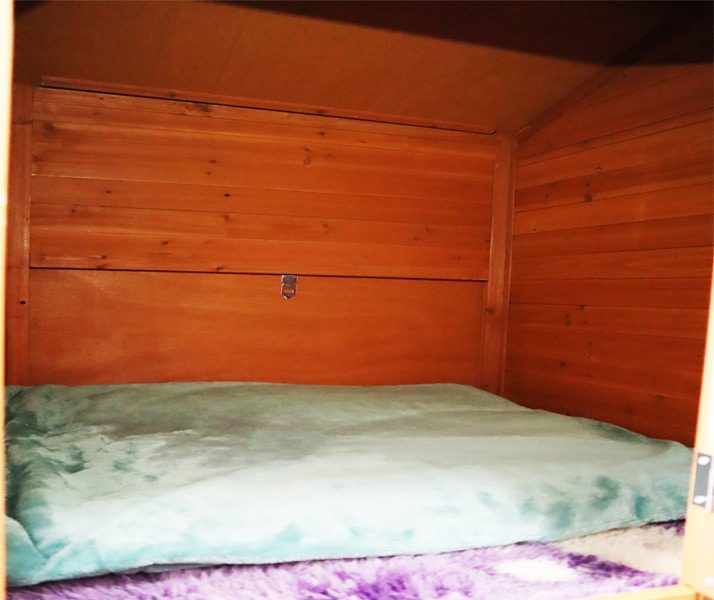 URBAN TERRACE
The Urban Terrace is larger, making it ideal for fur babies that love to roam and prowl around kingdoms of their own. This personalized experience is perfect for younger cats that are fairly active and like to explore and play.
1 cat – $32 per night
2 cats –$44 per night
187(h) x 102(w) x 260(l) cm
Urban Terrace available at:
Hoppers Crossing | Spotswood | Tullamarine | Melton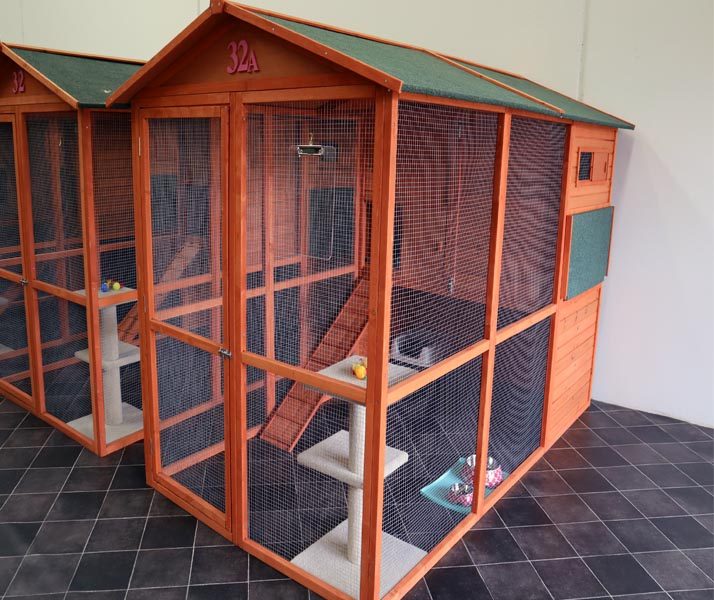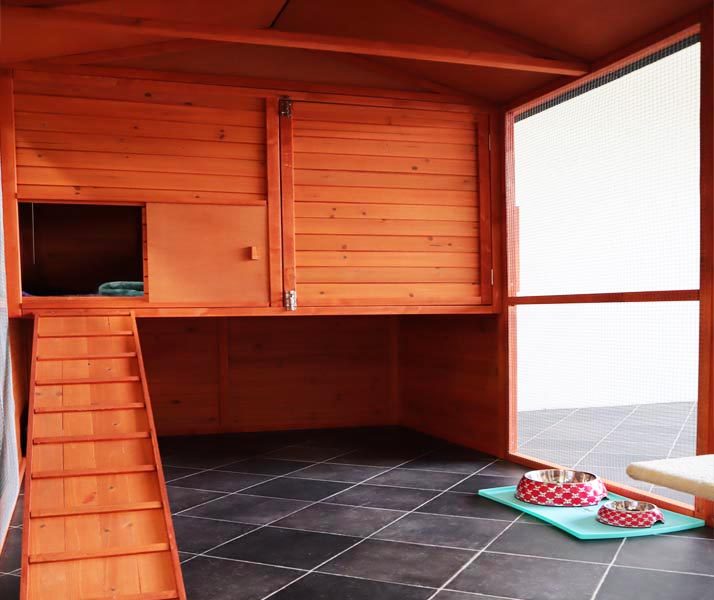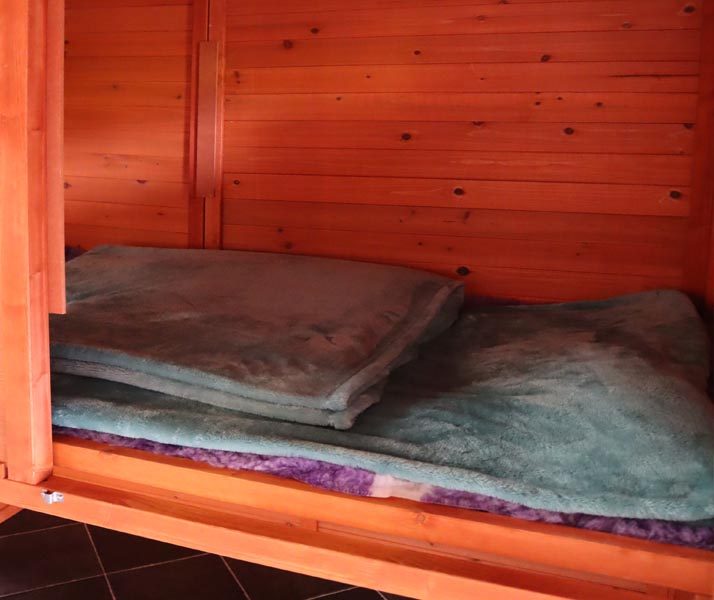 DELUXE VILLA
Purrfect for multiple cats or those that love to stretch their paws
The castle of the cat boarding world, The Deluxe Villa sports enough space for cats that love to sprint and pounce. It is even a majestic experience for multiple cats that would like to share their royal adventures.
1 cat –   $36 per night
2 cats – $52 per night
3 cats – $64 per night
4 cats – $66 per night
186(h) x 144(w) x 277(l) cm
Deluxe Villa  available at:
Hoppers Crossing | Spotswood | Tullamarine | Melton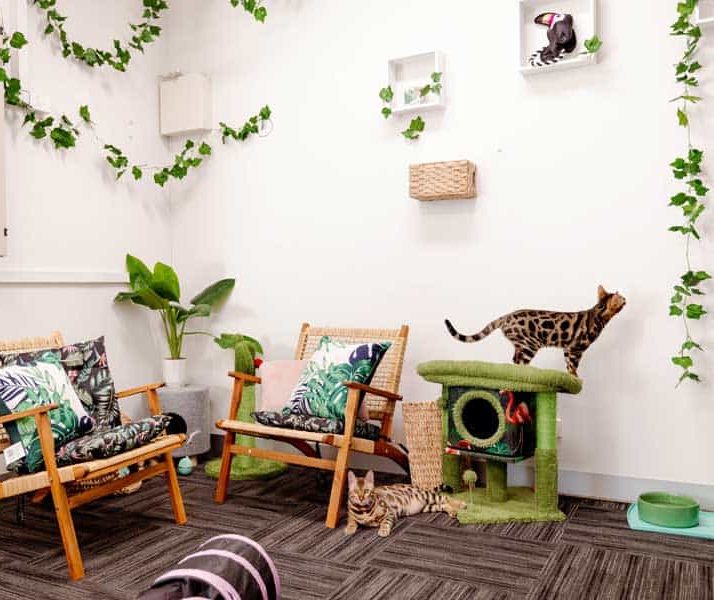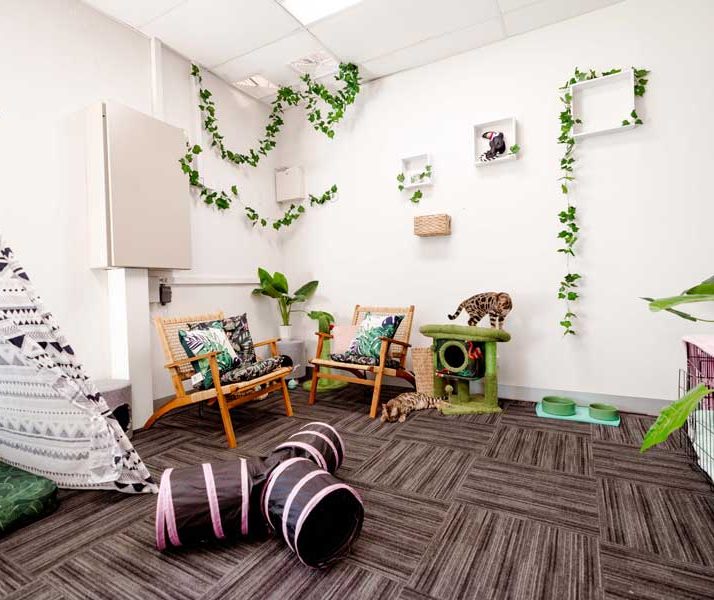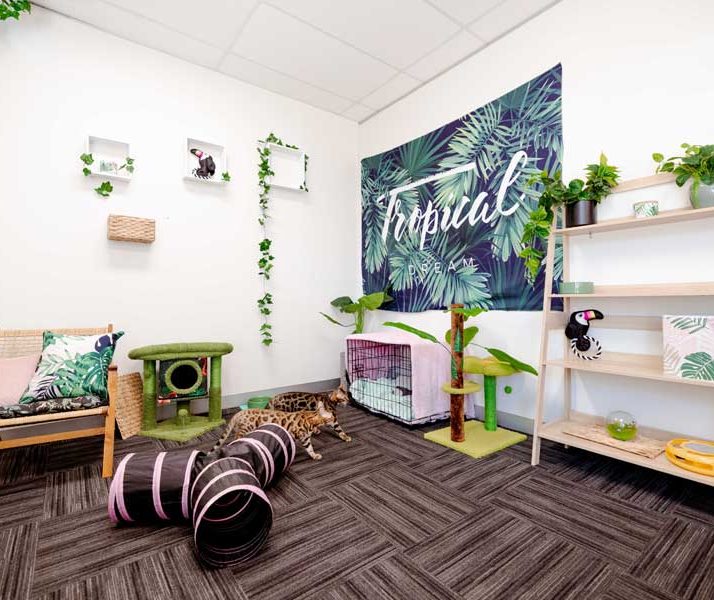 GARDEN ROOM
Purrfect for cats who love to see everything!
The best view in the house in a gorgeous garden themed room. Overlooking the office and with a view outside your cat will be able to oversee all the comings and goings at Cat Napping. Well suited to those who love to spend their days gazing out windows or checking on what you're up to. With plenty of space to run around, toys to play with and furniture to snooze on, those staying in the Garden Room won't be bored!
1 cat – $70 per night
$7 per night for each additional cat
5 x 4 metres
The Garden Room available at:
Spotswood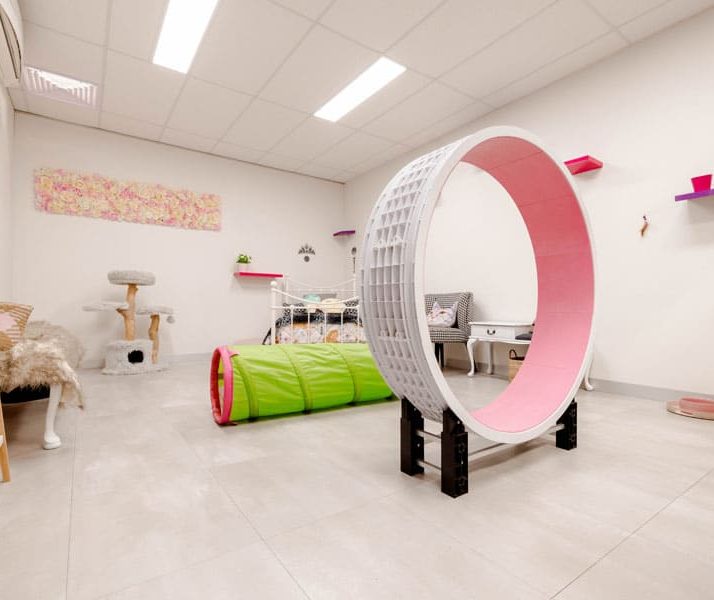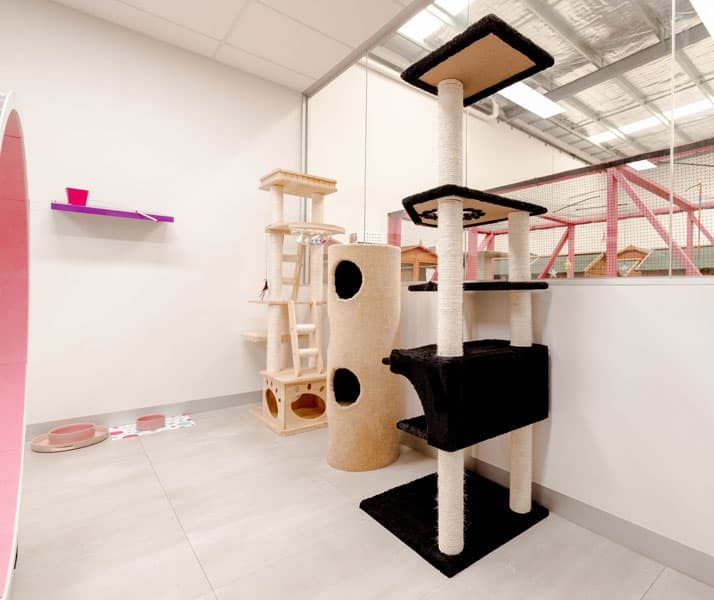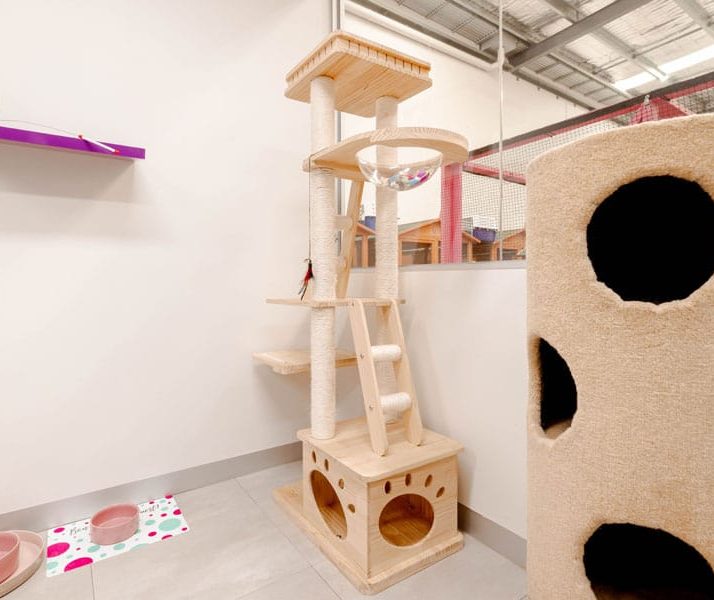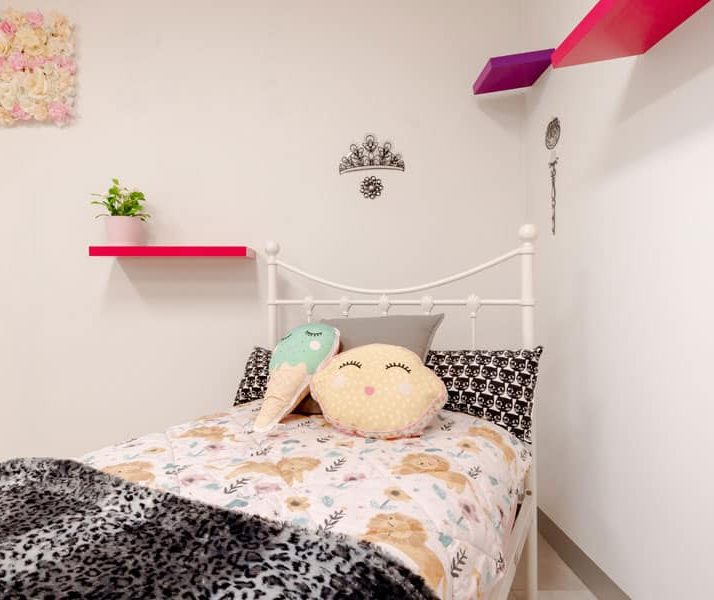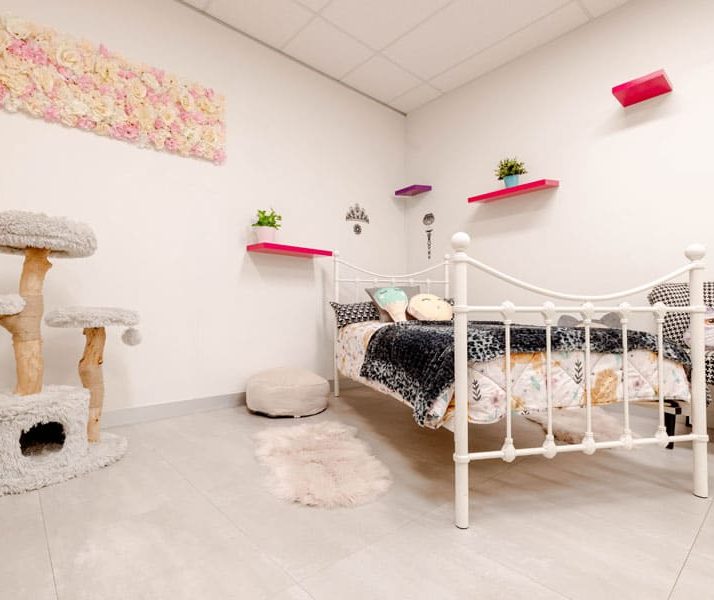 THE RESIDENCE
Purrfect for cats that need the royal treatment
The Residence is the crème de la crème of the cat boarding world in Melbourne. It features a tailored experience with a silken, fur-covered bed, tents, ball pool, climbing features galore, and more for your fur baby to roam, overlook and sprint around. This is the absolute best cat boarding experience they'll ever experience, giving them their room to do so as they wish in – as well as have their enthusiastic servants to serve their every need and desire.
1 cat – $84 per night
$8 per night for each additional cat
6 x 4 metres
The Residence available at:
Spotswood
Where can you find your nearest Cat Napping?
If you choose to bring your own food there will be a $2 discount per night, per cat. We also have long stay discounts available if your cat needs to stay with us for more than 28 nights.*
Have peace of mind that there are no hidden costs to surprise you. What you see here is what you will pay.
The following services are available for an additional cost that will be specified before proceeding:
Out of hours opening, from $25
Individual dietary purchases, from $30
Vet visit transport, from $30
If an emergency vet visit is required during your cat's stay we will contact you immediately and arrange for them to be seen by our on call emergency vets.
*One discount per booking