Cat Boarding Packages in Melbourne
"All cats are created different, and so are our cat boarding packages." – Louis, Cat Napping Guest Liaison
Purrfect for cats
that like tiny spaces

155cm (h) x 95cm (w) x 188cm (l)
$24 per night for 1 cat
Purrfect for those
that enjoy their space

187cm (h) x 102cm (w) x 260cm (l)
$28 per night for 1 cat
$40 per night for 2 cats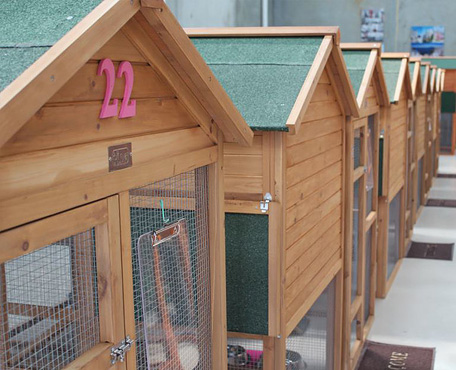 Better than a hotel! Each room features:
Elevated private sleeping sanctuaries
Cosy warm bedding
A dining area with placemat and stainless steel bowls
A personal bathroom at ground level
Scratching post for exercise and stretching
Unlimited cuddles, pats and tummy rubs
Our retreats are free standing and fit for a kitty-king! They're four times larger than regulation size.
Cat owners will also have peace of mind with no hidden costs or surcharges to surprise you when you come to collect your little darling.
Cats who stay with us at Cat Napping all get:
Delicious, quality food including Royal Canin, Fancy Feast, Whiskas and Roo Meat
Breeder's Choice recycled kitty litter
On call emergency vets
Regular updates and photos sent to their humans
Optional solo exercise time in the playpen
Long stay discounts apply from 29 nights*
The option to bring their own food to save $2 per night, per cat
*One discount per booking